Nábor hrdinů
Every year in the Czech Republic, hundreds of children and adults become ill with leukemia or another hematopoietic disorder. For some patients, a bone marrow transplant is the only hope for recovery, but one in four patients will not find their savior in the bone marrow donor registry. The NÁBOR HRDINŮ organization organizes recruitment events for the bone marrow donor register throughout our country and dispels the myths associated with a donation with lectures in companies and schools. We wish that every patient finds their hero and gets hope for life.
More about charity: www.naborhrdinu.cz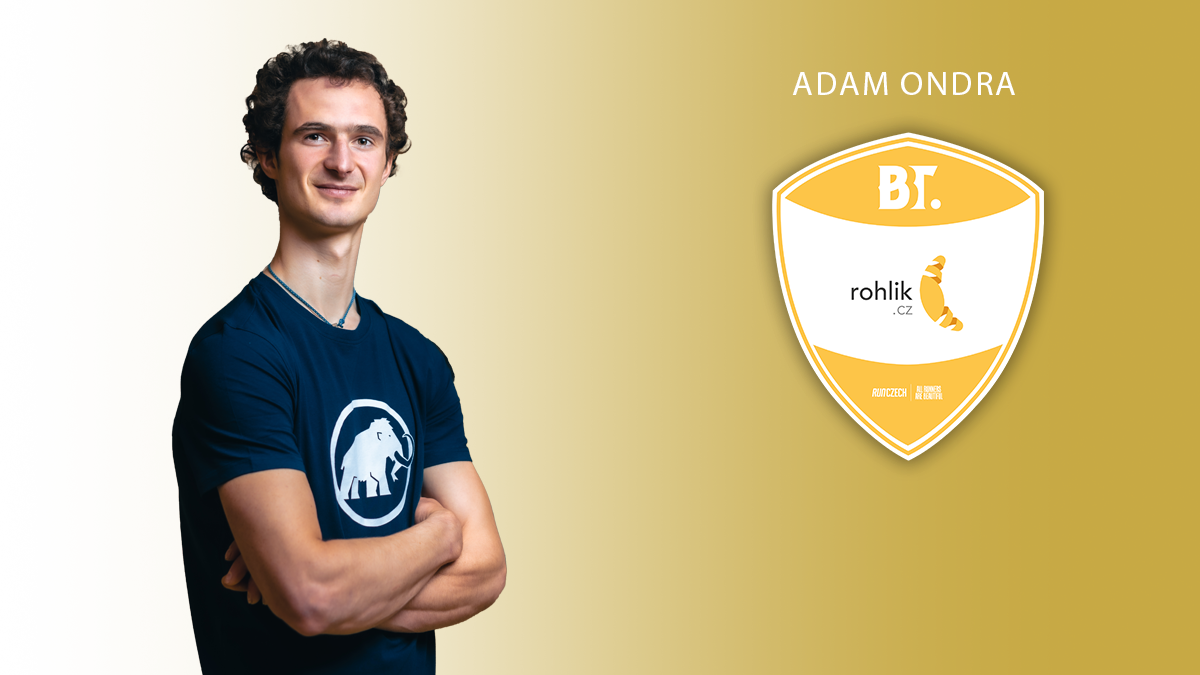 Adam Ondra | captain
"I live to climb, climb to live."
Adam is a well-known Czech climber and Olympian. He started climbing when he was about 3 years old and it soon became apparent what a talent he had. At eight he climbed the onsight of his first route (difficulty 7b+). At sixteen, he won the world cup in difficulty climbing and the same year won a silver medal at the world championships, both times in the adult category. At the age of nineteen, he was the first to climb Change (Flatanger, NOR), which is the first route in the world of difficulty 9b+ (5.15c). In 2016, he climbed the Dawn Wall (El Capitan, USA), a multi-pitch route 915 meters long, as the second person in the world. Others climbed the route before him, but it took them 19 days. Adam took only eight. 19 days. The last big success came in 2018 when he managed to flash the Super Crackinette (Saint-Léger-du-Ventoux, FRA), a 9a+ (5.15a) route.
More about captain: www.adamondra.com
Benefits of the rohlik.cz team

Ronald Korir
Dependable and consistent marathoner since 2014, who had just a couple of opportunities on fast courses in the past. Ronald did a fabulous job pacing 2022 Prague Marathon to 33km and later closed the year with a 2:05:37 PB in Valencia Marathon. Coached by Daniel Ngetich and based in Iten, Kenya. Training partner of our 2022 winner, Nobert Kigen.
Moira Stewartová
Multiple National Champion over 5000, 10,000 meters and Half Marathon distances. Our marathon future, running for the Olympic standard and for her dream of representing Czech Republic in Paris and trying to attack Czech National record 2:26:31. Prague-born-and-raised, from a sporting and active family, Moira has dedicated her time to hard work and recovery – 12 to 14 sessions per week, 170km weekly mileage on average. With a degree in graphics, she already knows what she is planning for in retirement, which is, we believe, very far away, as she is just getting started with the marathon distance.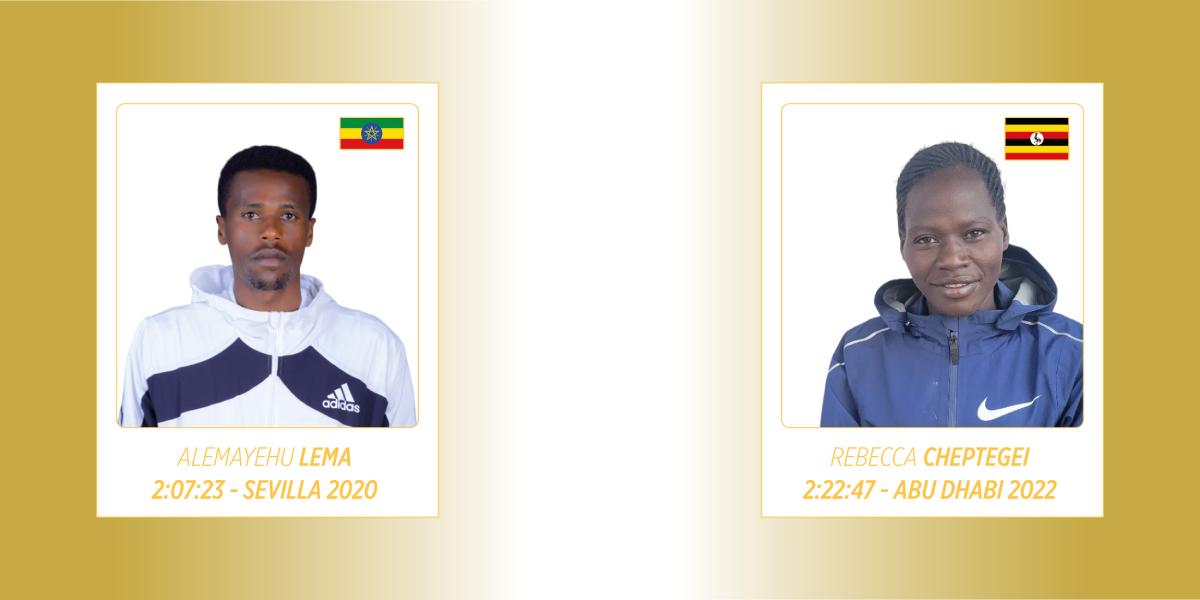 Alemayehu Lema
Alemayehu's breakthrough came in 2020, with a 2:07:23 performance in Sevilla Marathon. After somewhat disappointing 2021 and 2022, Alemayehu is looking for the redemption in 2023 Prague Marathon and the Battle of the Teams.
Rebecca Cheptegei
Rebecca is a new-comer when it comes to the world of competitive marathon running, with a victory in Padova in 2022 (2:31:21) and a 4th place finish in Abu Dhabi Marathon (2:22:47) later that year.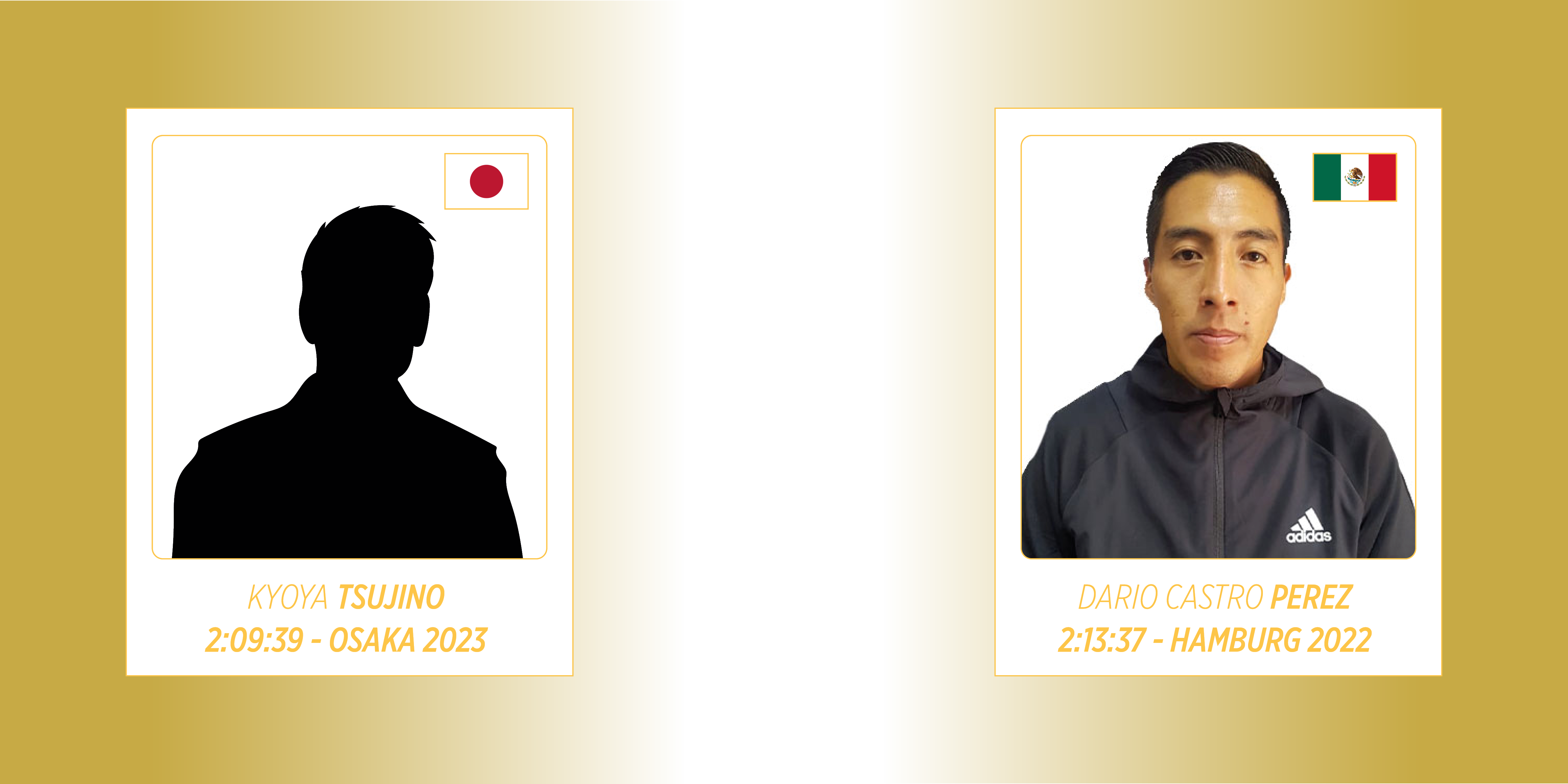 Kyoya Tsujino
In his native Japan, Kyoya is member of NTN corporate athletics team. His marathon career started in 2020, with 2:12:04 debut, followed with 2:09-performances in 2021 and earlier this year in Osaka.
Dario Castro Perez
Dario is a fresh atendee to WA world championship in Oregon 2022, where he finished with the time 2:18:32, earlier that year he ran his PB 2:13:37, which was the qualifiing time. He is fast growing Mexican Marathoner.