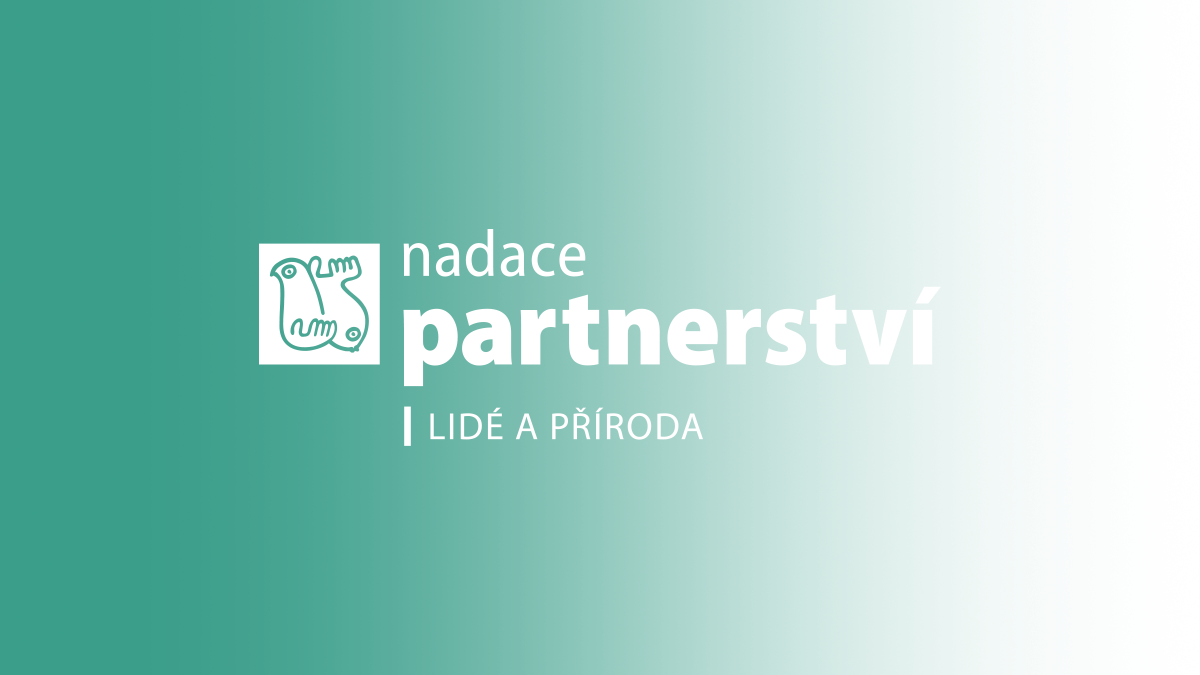 nadace partnerství | LIDÉ A PŘÍRODA
The largest Czech charitable foundation for environmental protection. We help manage the effects of the climate crisis, support tree planting and educate children and adults in the Open Garden. Together for people and nature for 30 years.
More about charity: www.nadacepartnerstvi.cz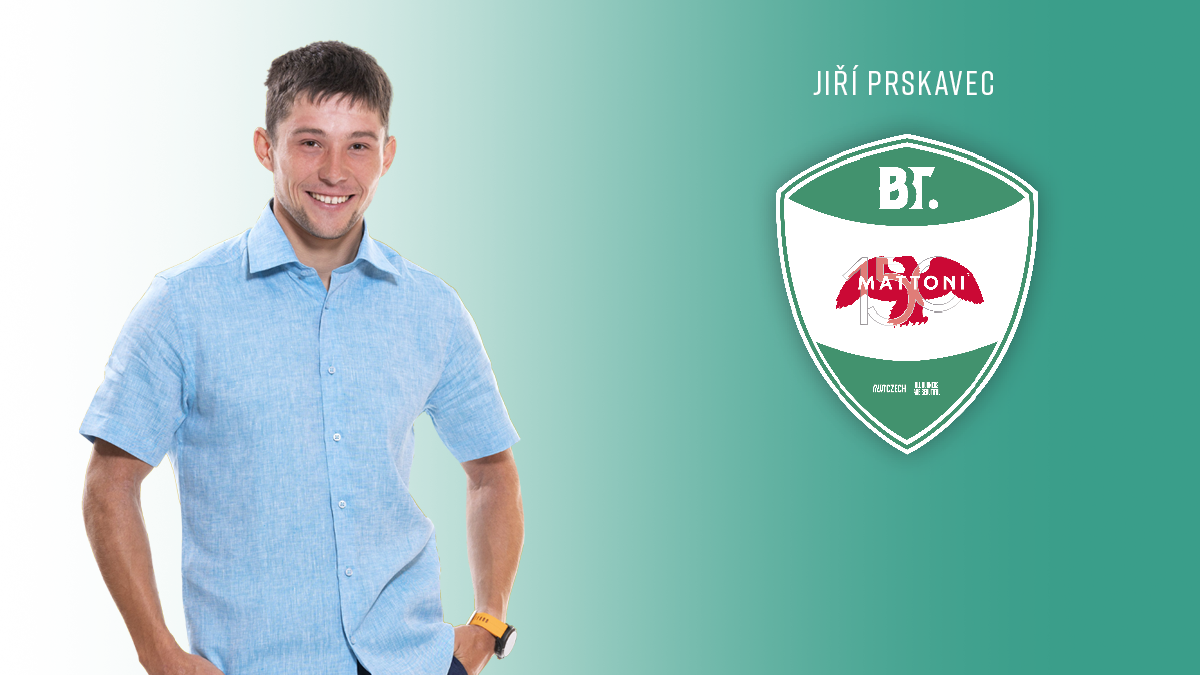 Jiří Prskavec | captain
Czech Olympic water slalom winner. A native of Mělník, he is a multiple European champion and a four-time world champion. He started for the first time in Rio 2016 at the Summer Olympics and won a bronze medal in the final race. He achieved the greatest success of his career last year at the postponed Olympics in Tokyo 2020, where he finished for gold.
More about captain: www.jiriprskavec.cz
Vít Pavlišta
Son of a biathlete (mother) and a competitive skier (father), Vít graduated from Jilemnické sportovní gymnasium (high school), developing into a disciplined athlete. He is now multiple National marathon, half marathon and 10,000 meters champion. Vít started with winter sports, transitioning to running after he enrolled into Technical University in Liberec, which was followed by a graduation and a long setback due to Achilles tendon injury. After two years of rehabilitation, further studies, guitar lessons, ping-pong, cycling, climbing and frustrations, Vít was finally back to running and winning again. Nowadays, Vít trains ten times per week, with a weekly mileage of 150 to 160km.
Workenesh Edesa
Worknesh has been enjoying long and successful marathon career since 2015, with numerous Top 5 finishers in Tokyo, Berlin, Dubai, Xiamen, Riyadh, Lanzhou and Marrakesh. Current World Ranking position – 17th, Women's Marathon.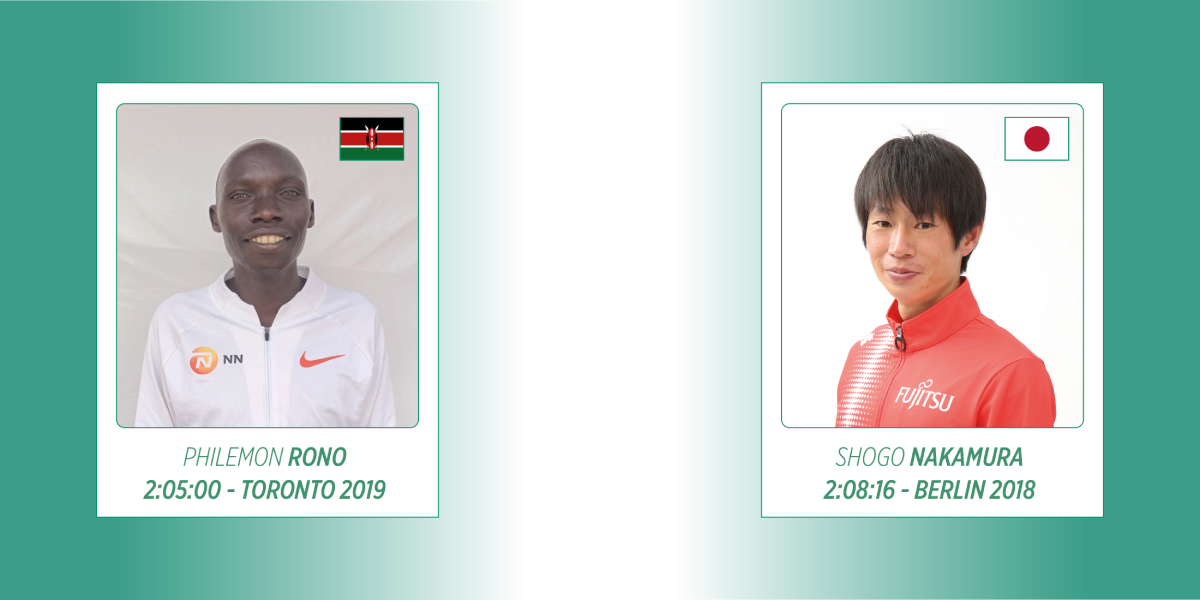 Philemon Rono
Philemon is a training partner of Eliud Kipchoge and is based in Kaptagat, Kenya and is coached by Patrick Sang. He debuted over marathon distance in 2014, running sub-2:08 times in six out of ten years on the circuit. He is a 2016, 2017 and 2019 Toronto Waterfront Marathon Champion.
Shogo Nakamura
Coached by Tadashi Fukushima, Shogo is member of a highly accomplished Japanese corporate athletics team - Fujitsu. He is 2020 Olympian (marathon), 2019 National Marathon Champion and 2013 World University Games Bronze medallist (half marathon).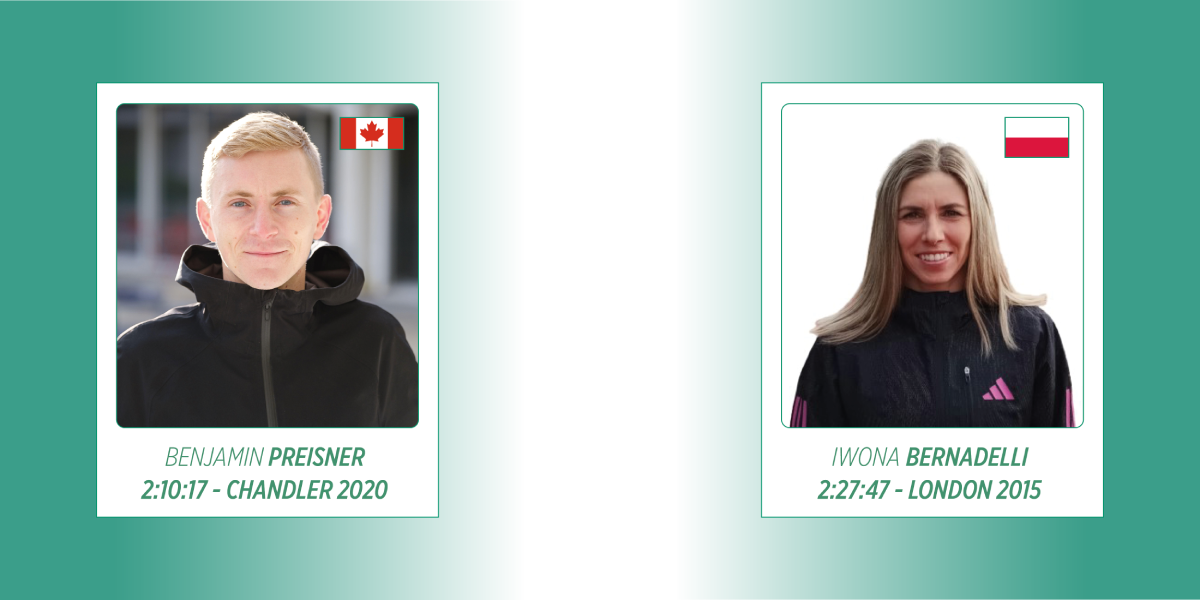 Benjamin Preisner
Benjamin is Canadian athlete who competed at the collegiate level for the University of Tulsa. He represented Canada in 2020 Olympic Games (marathon), 2022 World Championships in Eugene, OR (marathon) and 2019 World Cross Country Championships in Aarhus. He debuted over marathon distance in 2020 with 2:10:17 in Chandler, AZ.
Iwona Bernardelli
In 2015, she won the gold medal in the marathon at the World Military Games in Mungyeong. She won the Biegnij Warszawo (10 km) running event five times (2010-2013 and 2016). Twice (2012 and 2013) she won gold medals (individually and as a team) at the European Military Championships in Paris (20 km). She won many individual and team medals at the Military World Marathon Championships (2014, 2017, 2022). She remains the current record holder at this distance (2:28:33). At the 2016 Olympic Games in Rio de Janeiro, she took 21st place in the marathon distance with a time of 2:31:41.